ADVERTISING IS
MORE
THAN JUST ADS
Integrated advertising is the success mantra for effective communication. It would be great if your advertising agency can create your advertising strategy, communication and execution across all mediums.
CHL Worldwide is amongst India's top 1% integrated advertising agencies. Our team has the ability to consistently reinforce a brand's communication across both traditional and non-traditional media - offering greater efficacy. We believe in applying multi pronged promotional methods to reach a spectrum of audience and give the brand a better recall. Here's what we can create for your brand.

Advertising and Brand Building Strategy
Print Advertising | Radio Spots | PR Activations (Offline & Online) | Outdoors | OOH | Transit Advertising | In-Shop Promotion Television Commercials and Corporate films Outdoors | Brochures | Leaflets | Direct Marketing

BTL
Direct Marketing | BTL Activations Experiential Marketing | Augmented Reality | Exhibitions Marketing & Events Management

Digital Promotions
Digital Marketing | Website designs and Promotions | Online Reputation Management | Content Management | Focused localization services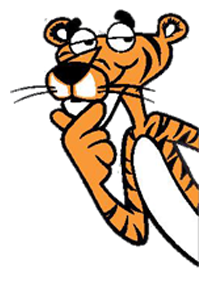 GET AN
EXPERT
TO DO YOUR ADVERTISING
Well, we all are creative in our own right. But then we suggest, leave the creation and execution of your product's advertising campaign to an expert.
CHL Worldwide, brings you an excellent mix of industry experts from creative, servicing, brand management, digital marketing, website designing, events & exhibitions. Our team has worked with India's leading advertising agencies in leadership positions on brands like Pepsi, Chervolet, Opel, Maruti Suzuki, TATA, HP, HCL, SONY, Glaxo Smith Kline, Hindustan Times and many more.
With us, you are assured of a well rounded offering of brand strategy, creative ideas and clean execution.
PRAVEEN MATHEW

(NATIONAL CREATIVE DIRECTOR)
Praveen Mathew has a through-the-line experience of more than 30 years, in advertising agencies in India and abroad, like DRAFT FCB Ulka, Fortune Promo 7, Arms Bozell, Grey Worldwide, Enterprise Nexus and Lowe Lintas.
During this period he has worked on brands like Degremont, Royal Nepal Airlines, Tuborg Beer, Panasonic, Hewlett Packard, Whirlpool, TATA Lucent, Hindustan Motors, British Airways, RC Cola, Oracle, Hindustan Times, GlaxoSmithKline, Domino's Pizza, Sony, TATA Tea, 3Cs, General Motors, LG, Grohe, Hindware, SAP, Erickson, GE, HCL Aastra, and Titan Eye Plus.
And was also part of the launch of brands/products like HP's PC and Printers, Whirlpool - QuickChill, Whirpool - WhiteMagic, Escotel Mobile Service in the South, SBI Cards, TATA Tea Temptation, LG's OSD range to name a few.
PADMINI RAO
(CREATIVE DIRECTOR & STRATEGIST)
With an experience of over 14 years in mainline advertising and digital agencies, Padmini brings a good mix of experience from across all mediums. She has worked with agencies like Grey Worldwide, Rediffusion Y&R, Euro RSCG, RK Swamy BBDO, Quasar Media.
She has worked on launch campaigns, radio ads and online campaigns for clients like Airtel, Hindustan Times, Dainik Jagran, Voltas, Lacoste, Mars Chocolates, Maruti Suzuki, Chevrolet, LG.
SHAILESH KUMAR

(ACCOUNT DIRECTOR-DIGITAL)
Shailesh brings with him extensive experience of over 10 years with top-line agencies like Opus CDM and DDB Mudra Max. He has delivered path breaking results in digital marketing for premium clients, some of which are Wildcraft, TTK Prestige, Kalyan Silks, Sobha Developers, SJR Primecorp, Homestudio.com, Seiko Watches, Wildcraft, Tommy Hilfiger, Vguard, Epson, Simply Sofas, Nolte Home Studio.
He is a Certified Google Analytics and Google AdWords Professional. Shailesh is an MBA in Marketing. In addition, he holds a degrees in B.Com and PGDBS.
ABHAY KUMAR SINGH

(SOLUTIONS ARCHITECT)
Abhay Kumar Singh holds a Masters degree in Information Technology (Msc IT). He has over 10 years of experience in website and application development.
Over the years, he has consistently delivered good custom ERP and CRM applications like Information Management System, Project Management System, Law Practice Management System, Marketing Management Systems along with over 200 website for premium clients.
DON'TBEGIN
WITHOUT A BACKGROUND CHECK ON YOUR COMMUNICATIONS PARTNER
Today every other advertising agency calls itself an 'integrated advertising agency'. But most of them actually get their work done through freelancers or outsource. No harm, but the deliverables and quality always remain a concern.
CHL Worldwide, on other hand, has an in-house team of over 100 experts from creative, brand management, servicing, marketing, media planing, digital marketing, website technologies, translations and content management. With us, you know exactly who is working on your brand and how.
CHL Worldwide is a part of Crystal Hues Group. Started in 1989, Crystal Hues is an ISO 9001: 2008 company certified by World's leading quality auditors DNV, UKAS.




CHL Worldwide has offices across 7 cities in India and 2 international offices in Washington DC and Dubai.
In fact, a little background check will reveal that CHL Worldwide features amongst India's top 1% truly integrated advertising agencies.
A GOOD AGENCY CARES FOR YOUR
BRAND
NOT FOR THE BILLING
The trick here is to find a communications partner who is as passionate about your brand as you are. Look for a partner who has long term goals for your brand, is pro active and ready take that extra step for you.
CHL Worldwide doesn't believe in giving a staple bucket list to every client. We understand every product and its needs. We believe in creating a new road map for every brand.
If we believe your product doesn't need a big budget campaign, we will certainly not sell one to you. With us, you are assured of high quality, seamless services with a hands on senior management.
Our team is constantly in touch with our clients suggesting ways to
Re-ignite brands | Create buzz | Re-define business Re capture the business | Retain the good
All our efforts work towards building your brand, making an impact and creating top of mind recall.
HERE'S WHAT OUR
CLIENTS
SAY ABOUT US

Thanks for your effort and it was good to work with your organization.
Cheers !
Devendra Pandey Seair Exim Solutions


To CHL Team, We are really thankful to you for your prompt service and quality of work.
We are proud to be associated with you.
Shiraz Kirmani
Director, Erocon Consulting Services


CHL Worldwide has been our communications partner right from the time when my brand was just an idea. From logos to brand identity to packaging to my website.
Everything has been created by CHL Worldwide. Great job!
Sandeep Arora
Printodome