All about marketing communication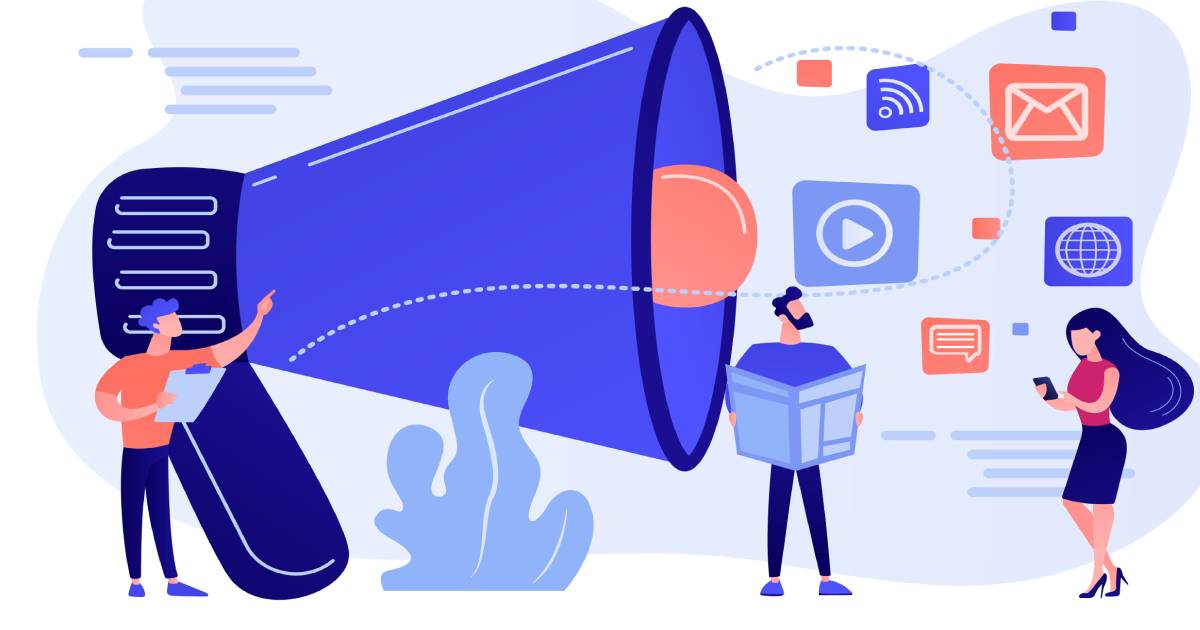 Marketing communications refers to the practice of using various types of marketing tools and channels in combination. Those channels focus on how a business needs to communicate a message to its market in general. This also helps in strengthening the internal communications of an organization. Basically, marketing communications involves all possible methods to enhance a business. Thus, to strengthen the marketing and internal communications of your organization, you need to trust a reliable marketing communication agency in India.
Now, let us discuss some crucial pieces of information regarding marketing communications that can help you in enjoying the growth of your business.
Things you need to know about marketing communications
Defining the mission
Many organizations often confuse communications tactics with a specific strategy. A strategy of marketing communications answers the questions like, "why do we need to do these activities?" for instance, your target could be:
Create awareness of your organization and brand for potential consumers.
Create demand for your products and even drive it into your sales channel.
Create awareness for those who are potential acquirers of your company.
Create awareness for various types of fundraising.
Once you are able to figure out why you need to create a communications strategy, only after that can you understand how you need to use it, along with the help of a professional marketing communication agency in Delhi. The entire procedure includes four important steps, which are:
You need to understand your audience.
You need to craft an important message for that particular audience.
You should select the media you wish the message to be seen, read or heard on.
You need to select the messenger you wish to carry the message.
Now, let us discuss some crucial parts of marketing communications and how they can help you and your company.
Important elements of marketing communications.
Step 1: About the Audiences
Here audience means those people who particularly you want your messages to reach. It can be some players who like to play some specific games, persons who wish to invest, other companies who wish to acquire your company, and many more.
The most confusing thing is that often you will encounter multiple audiences with whom you want to communicate. So, you need to think about your strategy closely. Do you want to reach potential customers or potential acquirers? This is crucial to determine because both of these are different audiences, as each of them needs its own media, messages, and even messengers.
If you are trying to sell a specific product to a company, you need to know for example: if the audience is the boss of your customer? If the person wishes to use your product? If she/he is a person who has the right budget? Etc. So, if you have been trying to discover your customers, their needs, with the help of the value proposition canvas, you can know many crucial things about your beneficiaries or customers eventually. Hence, the first step is to put all those proposition canvases before you to remind yourself that these are those people you have to reach.
If you can figure out what you learned about the role of each of your customers regarding the buying procedure, sales and marketing communications can determine which of those customers is the primary and most important audience of your messages? With this, you can even figure out your secondary customers as well because often, there are many people in a sales procedure who are worth influencing.
So, if you are trying to reach some potential investors or acquirers, the process regarding customer discovery remains the same. You need to spend some time creating canvases to build a value proposition for those audiences.
Step 2: About the message
Messages are those things which you wish to deliver to your selected audiences. Those messages need to answer three questions, which are:
What are you trying to offer?
Why should your audience care?
What is your call to action?
The answer to the question, What are you offering? comes from the left part of your value proposition canvas. It is not just related to the feature list of the product but also the gain creators and pain relievers.
Now, let us talk about Why should the audience care? This part comes from the gains and pains on the right part of the value proposition canvas.
After you become successful in getting your audience to read your message, you need to think about what is your call to action? Do you want them to schedule a sales call, download a demo, download an app, visit a physical store, etc.? Thus, your message should include a particular call to action.
There is some kind of information regarding messages that may need your attention. Some of those are:
Sticky Messages
Message context
Product versus Company Messages.
Step 3: Media
Media mainly implies the type of communications media each of your audience listens to, watches, or reads. It could be a printed medium like magazines or newspapers, or Internet like podcasts or websites, or social media like Twitter, Facebook, or even broadcast like radio, TV, etc. in the procedure of customer discovery, you need to ask prospects about how they get information about various new products, services, or even companies. The media your potential customers told you they prefer to need to be on top of your target media. Moreover, the online media your company controls like, the Facebook page, Instagram, Twitter, company website, etc., need to be the first place where you need to experiment regarding finding your audiences.
You need to remember to pick multiple media to reach different types of audiences. The reason is many of them may like to use different media that can be different from one another. Hence, you will require a plan that can describe the mix of media and how you need to use it to gain an advantage. This plan needs to include several kinds of media like internet, print, and even broadcasts.
Step 4: Messengers
Messengers are highly leveraged and well-placed individuals who have a strong influence over your existing and potential audiences. Messengers can convey and even amplify your important messages to your audiences through your preferred medias. There are mainly four kinds of messengers such as experts, reporters, connectors, and evangelists, and you should know that each audience will trust its own set of messengers.
Experts have knowledge about your product or industry in detail, and hence, audiences can rely on them for their opinions. Those experts may include Wall Street research analysts, industry analysts in research firms that are private, or even consultants who can offer advice for your organization with wide followings. Those experts may even be potential consumers who run some user groups that other potential customers trust and follow.
Reporters are those who are paid by a particular media to write some specific news. Which reporters you need to talk to comes from knowing which media your potential audiences prefer. Your task is to find out who are the reporters in the media your audiences read and follow and even figure out why they will write about your organization or product.
Connectors are persons who are familiar with everyone. Each industry has some of them. They can be individuals who can organize and hold conferences, where some leaders of the key industries gather, they can be bloggers who write newspapers or magazines on the general state of your industry, etc.
Evangelists are referred to as those unabashed salespeople and cheerleaders for your product or service who can tell how great your product or service is and even about the strong potential of your organization or market. Though those evangelists are normally less credible than experts, they still have two crucial advantages that are: they can express their opinions enthusiastically, and they are paying customers.
All about customer discovery
Understanding your potential audiences is crucial not just crucial for startups but even for some companies which are already doing business for several years. It helps you to stay attached and current with your customers and even understand their needs and preferences regarding some new products or services.
In this modern era, several Marketing Automation tools like SEO, customer analysis, and even CRM or Customer Relationship Management platform are helping a lot in generating the history of customer behavior that can tell you about what messages can work properly on which type of media. These crucial tools can generate data that various organizations use to feed the AdTech tools like ad exchanges, networks or demand-side platforms and also automate buying and selling of online ads.
Therefore, whenever you think about growing your business and acquiring a lot of customers for your product or service, you need to understand and follow the crucial steps of marketing communications. For this, you can get help from the professionals of a reputed marketing communication agency in Noida or a reliable marketing communication agency in Bangalore.