Connect your brand with millions of people and cultivate relationships
Commercial Photo Editing Services
Transform ordinary photos into extraordinary masterpieces with our advanced commercial photo editing services. Whether you're a fashion brand aiming for perfection, a real estate agency showcasing properties, or an e-commerce business striving for stunning product visuals, our skilled editors are here to bring out the best in your images.
NEED HELP?
Our Experts Will Help You Choose
Photo-clipping
Enhance your product photography and advertising imagery with our advanced photo-clipping editing services. Our skilled team of photo editors and graphic artists utilize cutting-edge techniques and software to bring your visuals to life.
Photo clipping editing involves the meticulous process of removing backgrounds from images by creating precise paths around objects. Whether it's for e-commerce, product showcases, or creative compositions, our experts use the pen tool in leading photo editing software to draw accurate paths. These paths are transformed into selections that seamlessly lift the object from its original background, allowing us to place it on a more captivating backdrop.
This technique is especially valuable in product photography, as it ensures your merchandise takes center stage without any distractions. By eliminating cluttered backgrounds and inserting solid colors or custom scenes, we transform ordinary photos into attention-grabbing masterpieces that resonate with potential customers.
Beyond the realm of advertising, our photo-clipping editing can unleash creativity. We specialize in crafting composite images and collages that merge various elements seamlessly. By meticulously extracting objects from their backgrounds and artfully combining them, we produce distinctive and visually compelling compositions.
Clipping Path Services
At CHL Worldwide, we understand the significance of captivating visuals in today's competitive digital landscape. That's why we've seamlessly integrated professional clipping path services into our creative solutions. Our seasoned experts meticulously craft precise paths to seamlessly isolate and enhance elements within your images, ensuring a polished and refined presentation that leaves a lasting impact.
Jewellery Photo Editing Services
Our jewellery photo editing services are finely tuned to enhance the allure and authenticity of your jewellery photography.
Color Perfection
Our experts masterfully fine-tune color temperature, balance, saturation, and hue, breathing life into your jewellery's natural brilliance.
Flawless Beauty
Every speck of dust, smudge, or blemish is meticulously erased, ensuring your jewellery shines without distractions, especially in those intricate close-ups.
Reflection Removal
Unwanted reflections and imperfections vanish under our skilled touch, allowing your jewellery to radiate its true magnificence.
Seamless Backgrounds
By skillfully removing backgrounds, we direct focus solely on your jewellery. Our advanced techniques seamlessly blend your pieces onto solid colors or custom backdrops.
Photo color correction services
Photo color correction is a crucial aspect of image enhancement, and at CHL Worldwide, we excel in this domain. Here's why you should choose our services

Unparalleled Expertise
Our team comprises skilled and experienced photo editors who specialize in color correction.

Comprehensive Color Correction
We offer a wide range of color correction services, including adjusting saturation, shadows, tints, clarity, sharpness, exposure, contrast, temperature, vibrancy, and highlights. Our goal is to bring out the true potential of your images.

Professional Touch
Our professional photo editing services cater to photographers, businesses, and professionals alike. Whether you need to enhance the mood of your photos or replace backgrounds, we've got you covered.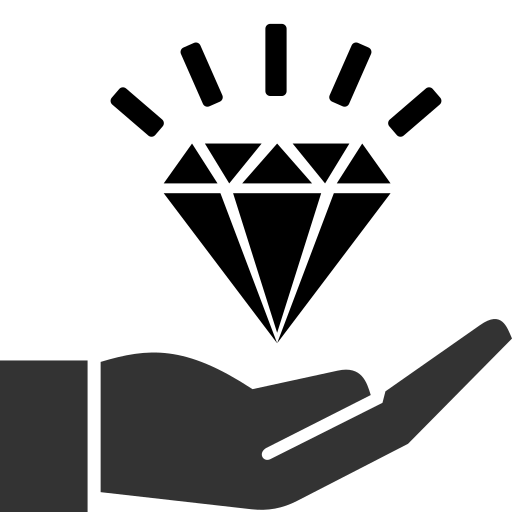 Competitive Pricing
CHL Worldwide offers cost-effective solutions. We believe in providing quality services without breaking the bank.

Quick Turnaround
We understand the importance of time in your projects. That's why we offer swift turnaround times to ensure you meet your deadlines.

Quality Assurance
Our commitment to delivering high-quality photo editing services is unwavering. We aim to make your photos look their best while maintaining their original colors.

Prompt Response
With an average response time of just 20 minutes, we ensure your inquiries are addressed swiftly and efficiently.
Color Correction
Enhance the vibrancy and accuracy of colors to create captivating visuals that leave a lasting impression.
Background Removal
Clean, crisp, and clutter-free. Our experts will seamlessly remove or replace backgrounds to keep the focus on your subject.
Image Retouching
From blemish removal to flawless skin, we perfect every detail to ensure your photos exude professionalism.
Product Enhancement
Showcase your products in their best light. We refine product images, ensuring every angle is a selling point.
Creative Effects
Add a touch of creativity to your visuals with unique effects that align with your brand's identity.
Image Resizing
Get images tailored for different platforms without compromising quality, ensuring your visuals look perfect everywhere.
Why Choose Us?
Experience
With years of industry experience, we understand what it takes to create visuals that resonate with your audience.
Tailored Solutions
We work closely with you to understand your brand's style and objectives, delivering customized editing that aligns perfectly.
Fast Turnaround
Time is of the essence. Our efficient editing process ensures your edited images are ready to make an impact within your deadlines.
Quality Assurance
Every image undergoes rigorous quality checks, ensuring the final result exceeds your expectations.
Key Features
We offer a diverse range of photo color correction services to cater to various industries and requirements
Model and Portrait Photo Color Correction
We specialize in enhancing model photos, adjusting body features, and achieving flawless results that meet the standards of digital marketing and photo editing.
Clothing Color Adjustment Services
Color is a critical factor in the clothing industry. We ensure that the colors in your photos are appropriate for your target audience, maximizing sales and customer satisfaction.
Product Photo Color Correction
Our product color correction service enhances the appeal of your product images, making them more enticing for potential customers in e-commerce, advertising, and more.
Jewelry Photo Color Correction
Jewelry retouching is an art, and we excel in making jewelry photos more alluring by enhancing brightness, and color, and eliminating imperfections.
Seamless Object Isolation
Whether it's for product images, portraits, or any visual content, we expertly remove backgrounds, allowing you to place subjects in various contexts effortlessly.
Enhanced Customization
By availing of our clipping path services, you gain the flexibility to tailor images according to your creative vision, achieving the desired composition and focus.
Time and Cost Efficiency
CHL Worldwide's clipping path services optimize your workflow, saving you time and resources while ensuring impeccable outcomes.
Versatile Application
Our clipping path expertise extends across industries, from e-commerce to fashion, real estate, and beyond, delivering impactful visuals for diverse marketing needs.
Precision Perfected
Our skilled graphic artists excel in creating pixel-perfect outlines, isolating objects, and fine-tuning details to elevate your visuals.
Not just a subscription service. A partnership. Let's get to work