Avoid These Common Integrated Marketing Mistakes for Better Outcomes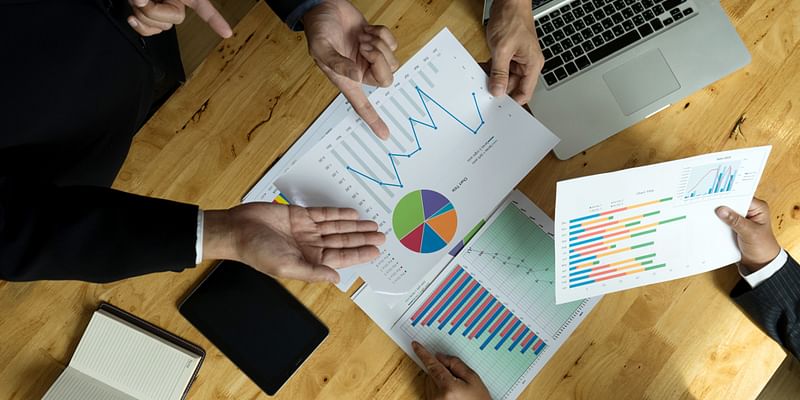 Successful marketing is marketing that is integrated. Your marketing channels and promotions are completely synced, the data flows effortlessly to enrich other applications in your stack, and your clients and team members have the most unified vision of the brand when digital marketing is handled well. You benefit more than just the marketing staff as you correct typical mistakes with your integrated marketing approach. You increase your company and all the customers who associate with it.
You'll be in a bright spot to execute a successful coordinated marketing effort if the strategies at the heart of your initiative are clear and well-informed, and you're willing to keep all facets of your marketing activities on the same page.
1.Not Having a Broad-Based Campaign Goal and the Communication
Disconnected marketing is the rival for integrated marketing.
This occurs when the platforms, messaging, and tactics are not in synchronization.
The lifeblood of an effective integrated digital communications strategy is messaging. It's the focal point that connects all of your networks, and its effectiveness always depends on your cultural sensitivity. You're setting your whole digital marketing strategy up for disappointment if your message is insulting, hypocritical, or unjustifiably controversial.
2.Neglecting the Information You Gather
Lessons gained from prior campaigns are often used in effective integrated marketing campaigns. Your integrated marketing campaigns must result from innovation operating within boundaries defined by expertise and experience gained, in part, by outcomes review. That's why it's shocking to see so many businesses analyzing campaign data in a hurry or failing to do it at all.
All are informed by the data you gather. You're likely to
Lack a straightforward measurement of how the campaign is going if you don't offer attention to the details you collect.

You're having trouble segmenting your leads and sending personalized messages to them.
Are you uncertain of the next steps to take to have the most benefit to your audience?

Forget what you think about a lead to notify your documents, which may cause duplicate or meaningless content to be delivered.
As an initial step, make sure you're gathering data that's transparent, coordinated, and fault through all channels.
Ensure that all findings the efforts generate are thoroughly evaluated and comprehended, regardless of how they were obtained. This ensures that it bases the decisions you make with your upcoming integrated marketing activities on legitimate information rather than hunches and speculation.
3. Owners of different channels don't communicate well.
More than your data sets and marketing platforms must communicate with each other for synchronized marketing to work: your team members just as well!
The team needs to have a well-coordinated marketing policy, which means the person in charge of your Instagram strategy is aware of what is the plan for print media, event ads, and the other outlets through which you're spreading your message.
Using an all-in-one app to monitor the platforms in one place and have a bird's-eye view of what's actually in place and plan is a simple way to make teamwork easier.
It's also still worth the time to use teamwork strategies to enhance internal traffic flows.
4.Making it difficult for other groups to see the complete picture
Another thing to keep in mind is that promotion isn't just the responsibility of the marketing staff. Any contact a person has with your company, including experiences with your sales staff, support staff, and any other teams or individuals at your company, constitutes your brand.
It takes extra time and simpler coordination through agencies to implement a coherent strategy that involves several networks, mediums, and platforms.
This is significant given that 87 percent of customers think businesses can have more consistent customer service.
5.Absence of a clear picture of results
You won't be capable of having the full picture of your integrated campaign success if your reporting is minimal. This can lead to rash choices or a lack of intelligence needed to pivot a campaign when it's most needed.
Using a monitoring solution that shows data from all primary sources in one place for a straightforward, multi-channel view of the optimized marketing strategies.
Track these measurements, preferably on a single dashboard, to keep your eye on the pulse:
Leads per platform (number)

Per-channel profit margin

Per-channel interaction

Conversion time per channel

Lead cost per channel
Now that you've got to know mistakes you should avoid in integrated marketing under your belt, you can start putting them to use through your various marketing platforms. Don't feel like doing it? That's fine. The top integrated advertising agency in Delhi will be delighted to do it for you! It's something CHL WORLDWIDE the top integrated advertising agency in Bangalore does every day, and it's something they are excited about. Every day, they strive to help companies to thrive and achieve their goals through digital marketing. To learn more about the programs they tailor to companies, contact the top integrated advertising agency in India.