Find an Integrated Marketing Communication Agency in Delhi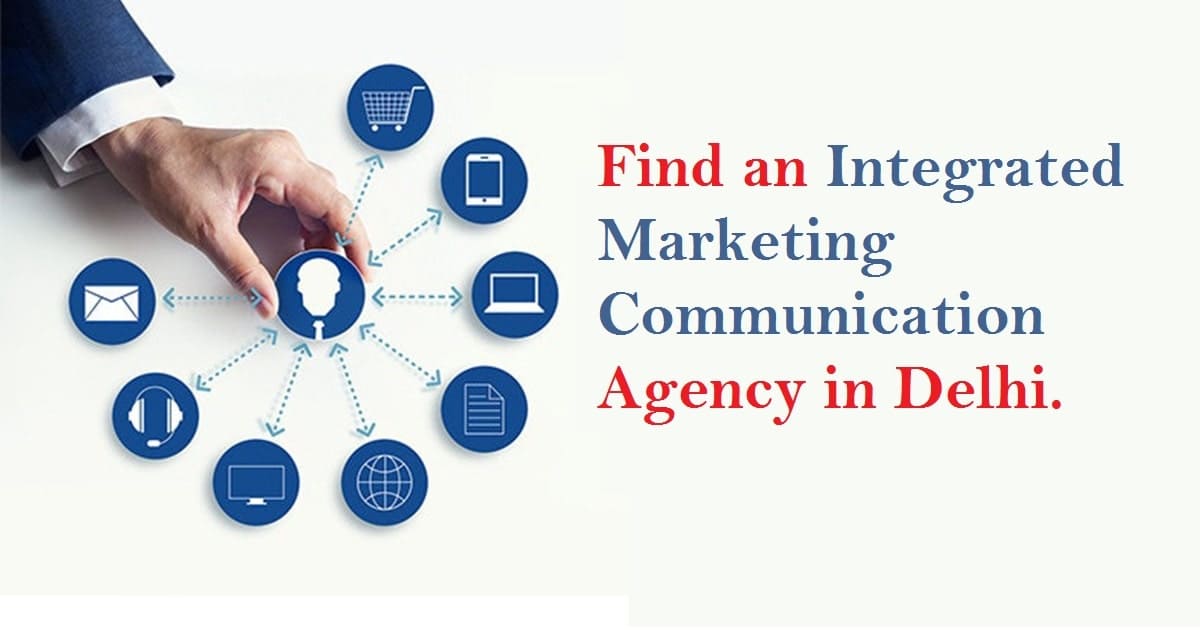 An integrated marketing agency is an extension of your business which helps you grow your business. When you take a holistic approach to brand strategy and marketing communications, integrated services such as printing services in Delhi have the necessary resources and skill to promote your company across all channels effectively.
If you hire an assortment of contractors, freelancers and single-speciality agencies, it is like going to various restaurants for each dish in a 5-course meal. You will still feel full at the end of the meal, but it is inefficient, and the entrée may not pair well with the dessert.
What are the benefits of working with an integrated marketing agency?
An integrated marketing communications agency brings many benefits over working with an assortment of contracted workers and vendors. These advantages can be referred to as integrated communication because of the collection of a holistic approach to branding and marketing. With integrated communication strategies, you can bring much-needed consistency of tone, style, messaging and quality to your brand.
As the consumer behaviour, technology and media landscape is rapidly evolving; integrated marketing communications are evolving at a lightning pace that is influencing most brands and businesses. If you look at the oldest integrated marketing communication agencies who are still stuck on leveraging traditional media marketing techniques across physical and digital channels, you will find that both businesses are at a loss. All these integrated marketing communication agencies are inconsistent with brand messaging across different media channels leading to loss of customer dissatisfaction, brand trust and sales.
Our expertise in various industries
REAL ESTATE
TRAVEL & HOSPITALITY
E-COMMERCE
FASHION
FMCG
RETAIL
B2B
PHARMA & LIFESCIENCES
TECHNOLOGY
TELECOM
ENERGY
NGO
CONSUMER DURABLES
JEWELLERY
ENGINEERING
METALS
EDUCATION & TRAINING
EVENT PLANNING
GOVERNMENT
BANKS
FINANCIAL SERVICES
FOOD & BEVERAGE
AGRI & FOOD PROCESSING
MEDIA
INFRASTRUCTURE
INSURANCE
MANUFACTURING
What are the Services offered by CHL Worldwide?
CHL Worldwide is the best-integrated marketing communication agency that transforms the customer business outcomes and drives profitable growth for our partners by successfully delivering the best of the industry's class solution.
THE CREATIVE AVENUE
Digital Marketing
Search Engine Optimization
Content Marketing
Social Media Optimization
Conversion Rate Optimization
Branding
Affiliate Marketing
Pay Per Click Management
SMS Marketing
Email Marketing
Social Media Marketing
Design
ORM ( Online Reputation Management)
THE TECH AVENUE
User Experience Design (UX)
Website Development
Android & IOS App Development
Chatbot Integration AI Solutions
Angular Website Development
E-Commerce Website Development
THE EXPERIENTIAL AVENUE
BTL Activations
ATL Activations
Launch Programme
Brand Activation
Mall Activation
Exhibition With Conferences
Corporate Events
Retail Activation
MICE Events
Guerrilla Marketing
THE PR AVENUE
Brand Communications
Corporate Communications
Media Relations
Digital PR
Influencer Marketing
Blogger Outreach
Celebrity Management
Crisis Management
Community Relations & Public Affairs
THE ACCELERATOR AVENUE
Increasing NPS (Net Promoter Score)
Customer Loyalty Solutions
Customer Engagement Solutions
Integrated Marketing & Communications
THE FILM AVENUE
Video Production
Video Editing
Photography
Drone Shoot
Aerial Photography & Videography
Ad Film Production
Animated Video Production
3D/2D Video Production
Our integrated marketing communication agency has printing services in Delhi, aiming to address the challenge by offering integrated marketing solutions. Our team has the right strategy, technology, ideas and resources that enables your brand to stand out with cohesive, integrated marketing communication. We deliver a single voice across marketing channels that facilitates your brand to outperform the competition. Our integrated marketing services focus on presenting a consistent brand message across the various channels to stimulate consumer awareness, bringing in trial usage and building brand loyalty for your brand.
Also Read Online Advertising - A Profitable Means of Promotion
CHL Worldwide is a data-driven integrated marketing communication agency having its printing services in Delhi that take on complex challenges and dares to think differently. We have a mission to transform how brands communicate by using the power of research to design original and genuine stories that cut through the noise, connecting the heart of a brand to the heart of its audience. We mainly do not believe in one size fits all approach, resulting in establishing our presence globally.