How Brochure Designing Can Help in the Promotion of your Business?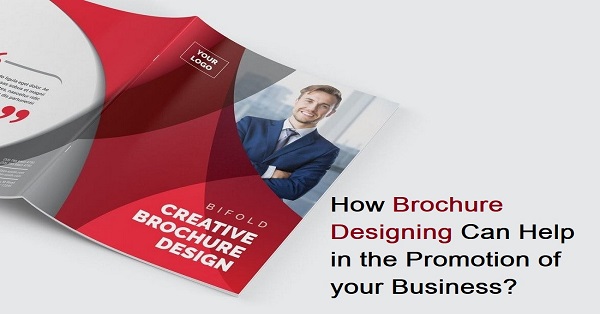 It is true that nowadays digital advertising channels are preferred over print media. However, brochure design will never lose its relevance as it is a unique and memorable aspect of promoting many businesses. When you post content on a website to promote your business, you will get the attention of your viewers. However, having a professional brochure printing agency will add to your credibility and brand memory.
However, before you invest in your brochure design, try to understand how it can benefit your business. In addition, you need to know the types of brochures available in the market so that you can choose the best design for your brand. To learn how to design a brochure, you must follow a step-by-step sequence. Therefore, it is best to understand all the key aspects of brochure design before applying them to your business.
Why do brand owners choose to design brochures to promote their business?
If you want to invest in brochure design for your brand, you need to understand the benefits of this print medium. Brochures can serve as a new marketing tool for your product/service and provide a tangible way to communicate with customers. There are many types of printed materials to promote your business such as newspaper articles, leaflets, brochures, etc. So why not reinvent the old way of promoting your brand by distributing flyers?
However, if you have doubts about using brochures in business promotion, then you should research the list of benefits.
Limited space for large information
When you design brochures to promote your business, you can cover important details in a small space compared to other print media. Brochures are a perfect marketing tool because they help convey useful information within a certain framework. Hence, you can create brochures to showcase your brand and explain the details of your services and products.
One of the most exclusive features of the brochure is that it contains contact information for the brand's physical goods (paper, brochure, etc.) brochure. This allows the user to view this information at will and keeps the brochure useful.
Flexible design and distribution
There is no specific size or format to create a brochure for every business. Therefore, you have complete freedom to choose your personal format and print the brochure. Another great thing about brochures is that you can distribute them in a number of different ways. Therefore, you can choose any social event to target your potential buyers and distribute flyers accordingly. If you have a business in a specific geographic location, you can distribute flyers locally.
There are many reputable companies and organizations that prefer to design digital brochures. So, if you want to go paperless, you can ask the best corporate brochure design agency to make an e-brochure. These brochures can be easily sent to customers in the form of emails and even faxes. You can also promote your digital brochure content as designed by a digital marketing brochure design company by sharing it on your social media profiles. This is another great way to increase traffic to your website and create e-brochure distribution reach on digital platforms.
A cost-effective way to grab your readers' attention
If the total investment in event brochure design is calculated, it is relatively cheaper than other printed goods. If you compare brochures to conventional newspaper printing, you cannot reuse advertisements or information after a certain period of time. This means that the publication of articles in newspapers will not last long in the minds of your readers. Meanwhile, your customers can keep the brochure longer and share it with others.
Relying on TV commercials to promote a product/service requires the full attention of the viewers. But no one remembers the contact information that appears on the TV screen after the ad ends. This is why many brands prefer to use brochures and print them in bulk. It only requires a one-time printing fee and you can choose when to distribute brochures based on business needs.
What types of brochures are available in the market?
If you are thinking of getting an innovative brochure design, you need to determine the type. Therefore, it is very important to research the fold classification of a brochure before choosing a design.
Foldable Design
In terms of folding brochures design, brochures can be classified as follows:
Bi-fold

Tri-fold

Cross fold

Die-Cut fold

Z fold

Gate-fold

Half-fold
Design by size
If you want to choose a specific format and size, you can design a brochure such as:
Bi-fold A4

Bi-fold A3

A4 brochure

Tri-fold A3

Flap and inserts
Tips to keep in mind when designing a brochure for your business
There are some important points to keep in mind when creating a brochure for your company.
You need to clearly define the types of services/products your company offers. It also requires a better understanding of your potential buyer's needs before delivering any marketing message.


Once you've successfully decided on your metrics, budget, design template, and/or brochure type, create an outline. If you can't get a rough sketch for your brochure, you can get help from a professional designer.


Try to include a catchy title, content, and CTA in your brochure. Also, before placing your bulk order, print a copy of the brochure to analyze the details.

At CHL Worldwide, we offer a variety of marketing tools to help you expand your market reach while targeting the customers you want. We deliver measurable results that reflect your brand and help you achieve your goals. To learn more about our brochure designing services, visit our website.