Marketing communication services: Importance of hiring professionals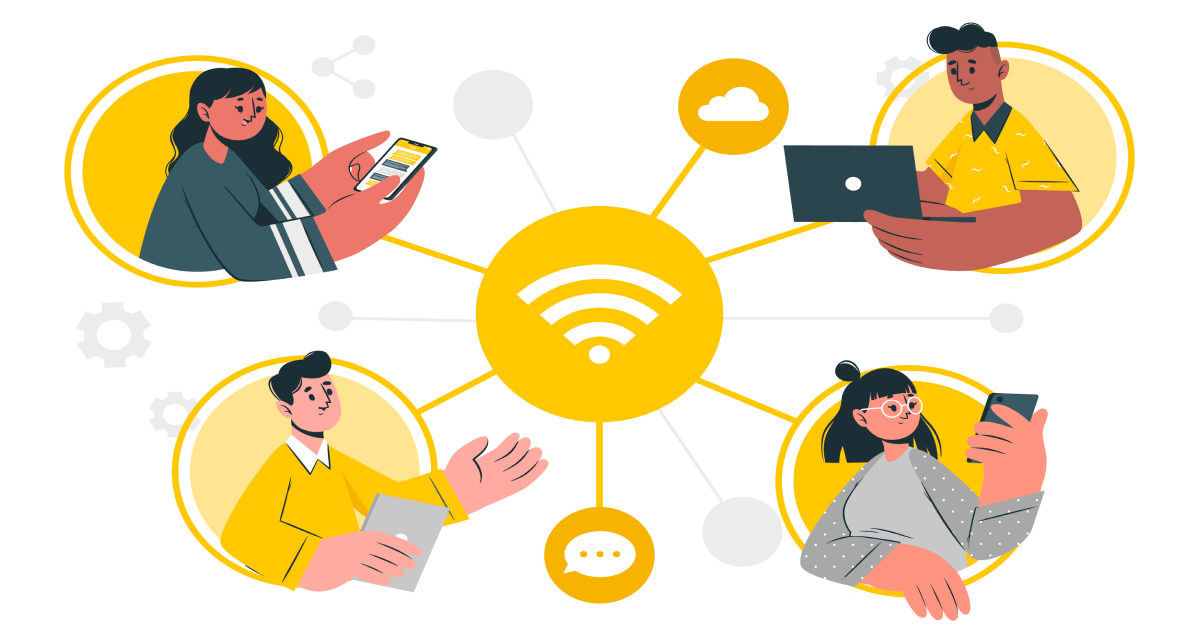 Communication marketing is an important component of every company's success. It's critical that you inform potential clients about who you are and what your company does, how you differ from the market, and why they must select you. As a result, whether or not your firm succeeds is determined by how well you market. Marketing is a long process that encompasses a wide range of activities. As per the marketing communication agency in Bangalore, promoting, social networking, and customer service are all covered. A marketing agency can help you with several of these similar jobs.
The significance of engaging marketing communication services is discussed more below.
Obtain team developed from a group of experts
When you work with a marketing firm, you gain access to all of their knowledge and experience.
You can hire a marketing communication agency in Delhi to help you with content marketing, communications, the strategy of the company, product design, digital marketing, social media, online marketing, and SEO. Branding, like every other business discipline, is always evolving. New regulations are always appearing in the marketing business, rules that you may not be capable of keeping up with. A marketing firm can assist you in bridging the gap and keeping your business current.
It is Economically Beneficial
You will save a lot of bucks by outsourcing your marketing. Hiring employees, training them, providing them with work facilities, and developing systems are all things you'll need to start a target market in your company. You will have to pay a fee to hire a marketing firm.
Take Advantage of Cutting-Edge Technology
In-house advertising agencies are sometimes lacking in technology. It's not for lack of desire; various agencies in a company require different types of technology to function, and the marketing team may not have privy to everything they need. Since there are so many sectors to serve, the IT department may well not prioritize the marketing department.
Marketing communication agencies in Noida are also continually updating their technologies in order to stay on top of what they are presently focusing on. Your marketing will profit as the company develops and progresses in its use of technology. You don't have to be updated on all of the latest marketing techniques.
Keep up with the most recent marketing trends
Your in-house marketer might not be able to keep up with all of the current SEO, innovation, online marketing, and branding trends. The amount of information available is staggering. They are frequently buried in attempting to implement marketing plans and tactics, but you must consider current market trends. Marketing companies have a responsibility to know of all changes in marketing trends, whether they are additions or subtractions. It's one of their most important functions. They have employees who are always reading magazines, attending conferences, and researching the market to keep up with the latest trends.
Marketing is a process or action that involves developing, communicating, producing, and transferring products and services with consumers, clients, and the general public. It entails a variety of operations carried out by businesses in order to offer their products and services to clients. Transferring one data or information from one source to another by means of any medium is often coined as communication.
What are the forms of communication marketing?
The forms of communication that have the greatest impact on an organization's marketing initiatives are as follows:
Public relations is a two-way communication strategy that identifies, builds, and sustains mutually agreeable relationships between a business and the general public. Public relations professionals' principal tool is publicity.
Advertising is a sort of non-personal communication that is persuasive in character. It is aimed at a broad audience and is seen as the most cost-effective method of engaging with consumers. Advertising aids in the development and maintenance of brand equity. It accomplishes the four goals of informing, persuading, differentiating, and reminding.
Sales promotion - Direct marketing or sales marketing refers to the additional incentives offered by a corporation in order to hasten the transit of a product from the supplier to the customer. Coupons, freebies, bonuses, and cashback are examples of consumer promotions. The primary goal of a promotional strategy is to elicit action, as it might persuade a customer to choose a specific brand.
Direct marketing entails communicating with target customers directly via phone, mail, or other electronic means. Direct marketing allows the business to target a specific group of clients and customers with a marketing strategy tailored to their needs and attributes. By producing measurable results, direct marketing provides accountability.
Personal sales - Personal selling occurs when a salesperson interacts with a customer face to face with the goal of developing products, persuading him to buy them, and completing the deal. It is the most useful approach to communication since it is an interpersonal type of communication that delivers quick feedback.
Why is it important?
Communication management is important for the reputation management of the company.
Management of the company's reputation
In an era where there is more uncertainty and scrutiny, a strong business brand and clear communication are critical to maintaining a positive image. The way a company plans to manage the post-pandemic world, as well as its level of dedication to employees, have a big impact on how they're seen. Companies must have a highly qualified external communications team to face the difficulties of the modern workplace. With a focused plan that employs a range of diverse platforms, these professionals can help it all from product launches to reputation management to emergency planning.
Marketing communication aids in the production of materials, resources, and concepts from suppliers to end-users. They also help in the development and maintenance of connections with consumers, prospects, and other key stakeholders. Marketing relies on communication since it brings all on the same level. Listening to your customers allows you to develop long-term solutions to their problems.
Marketing communication agency in India spends all of their time in careers improving their storytelling abilities and gaining industry knowledge. You can't expect to build such resources overnight, and you can't devote so much time to them while neglecting your core business. So, in every situation, a marketing firm ought to be your best option for developing functional channels for effectively building and promoting your company's brand.