Strategies to Monetize Your Online Content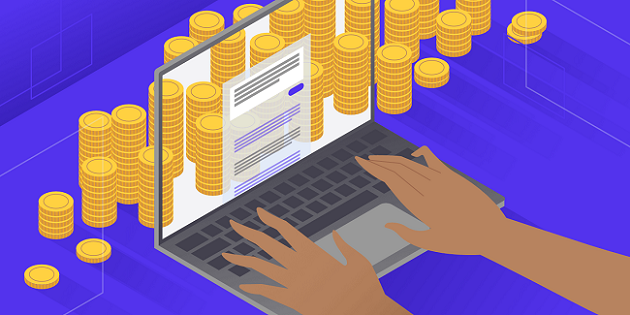 Online content has become a powerful medium for a variety of reasons. First, you can easily post or publish your own content on your website or blog, and you don't need funding or resources to upload or record your video on popular social media platforms. Second, there is a huge demand for online content which people want to read, watch videos, and engage with highly popular influencers. Third, online content has become a popular source of revenue for a large number of people, but only if you know what you're doing and how to do it.
The best online advertising agencies are taking advantage of this fact and helping many businesses promote their brands through online content. Businesses can attract tens of thousands of people to their website or on social media platforms if they create really engaging online content.
Apart from brands, individuals can also carve out a niche for themselves. So, if you are still evaluating how to make money from that success, this blog will cover some of the best monetization strategies to make money from online content.
Money Generating strategies
Here are some of the strategies that you can use to make money online from content:
Direct advertising
This is one of the first options that the best advertising company in India has turned to. If you are in a video platform or a similar social media platform, you can easily make money directly based on the ads played on your platform.
Otherwise, you can also host your own ads. This is an easy strategy to earn money because it offers a return proportional to the audience watching your videos. But you should be careful not to post too many videos because your faithful audience might not like too many advertisements on your video. Ill reputed advertisements or a sketchy brand can bring down the reputation of your videos.
Sponsorships/Affiliate links
Branding agencies in Noida can help you connect with sponsorships or affiliate links. You can post an affiliate link on your website. You will be able to generate revenue as a percentage of sales depending on the number of clicks on your website or blog. You gain more flexibility with sponsorship since you will be talking about a specific product or even feature someone else on your content for a fee.
Donations
Many platforms make it easier for content developers to accept donations for their continued work. If your work resonates with a large audience, you can always ask them to donate. And don't worry about who will be paying because your most loyal fans will be happy to donate to keep seeing your work.
Premium content
If you create content on your blog, you can always make some premium features that provide more in-depth or exclusive content. For instance, various bloggers provide premium content in the form of ebooks or newsletters.
Subscriptions
Depending on your niche or the nature of your content, the best online advertising agencies can help you sell through subscriptions. When viewers land on your platform, they will get an ad-free experience with a paid subscription. You can also offer special benefits to your subscriber, such as access to an entirely exclusive feed.
Merchandise
If you have a very large and loyal fan base, you can also generate revenue by selling your merchandise. I sell interesting things like coffee mugs, printed shirts, hats with your branding; you can generate revenue and also provide a platform for free advertising.
Consulting or special services
Suppose you are an expert in the tech field, then you can offer consulting services on the side for an hourly fee. An advertising company in Noida can also help you pre-record messages for the fan for one-on-one coaching sessions.
Exclusive rights
If you have gained huge popularity through your channel, you might be able to score an exclusive rights deal. Online social platforms might pay you to use your content exclusively on their platform, thereby preventing competition from capitalizing on you. For instance, you must have seen comedians performing on Netflix exclusively by giving performing rights.
But you can only gain massive revenue when you are creating exceptionally high-quality produce content. There are currently billions of blogs on the internet and millions of hours viewing content. You have to create unique, interesting, and engaging content that gives you a chance to build an audience big enough to support your desired revenue stream.