Tips to Design Your Corporate Brochure Creatively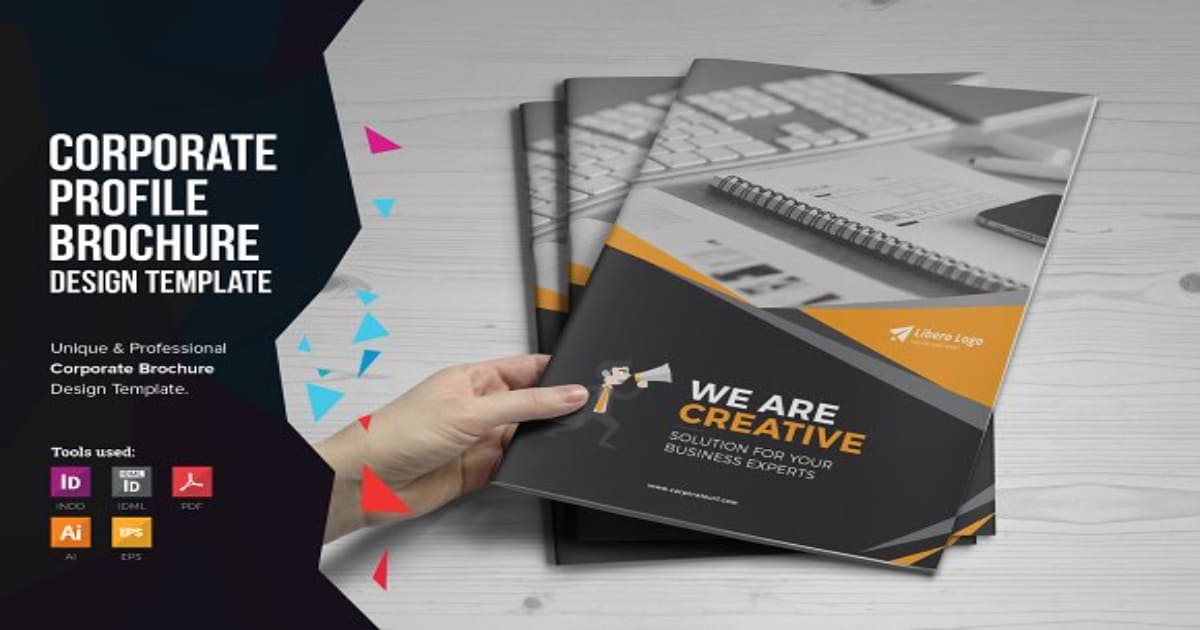 A corporate brochure tells your potential and existing customers the products and services of your business. Like a website in the online world, a brochure can attract customers to your business in the offline world. From large corporations to small businesses, anyone can use brochures.
The corporate brochure has many marketing functions. You can send a brochure in a direct mail and get the attention of the viewer. Within a physical store, you can display brochures for shoppers as a reference and reinforce sales opportunities.
If you are planning to design a corporate brochure, then here are some tips to do it creatively.
Aesthetic Design
Many standard templates for designing a corporate brochure are available. But these templates are unappealing.
According to CHL Worldwide, a creative agency in Delhi, people tend to open and read a brochure that is clutter-free and has an aesthetic appeal. Thus, to stand out from the crowd and attract the attention of people, your brochure must have an aesthetic appeal.
A creative agency will help you here. It has the necessary resources to design a corporate brochure with aesthetic appeal.
Choosing the Folds
Standard corporate brochures come in one, two, and three folds. The choice of the fold comes down to the purpose of the brochure. For example, if the purpose of the corporate brochure is to provide product details, a three-fold brochure is beneficial.
But, fold choice is not restricted to these three types. You can be more creative and create a brochure with multiple folds with a unique appeal.
The Choice of Colours and Fonts
Always follow your brands style elements while creating a brochure. The choice of colors, font style, and size must match your brand style. This enables continuity in your branding and helps shoppers recognize your brand immediately.
Embrace Visual Storytelling
Sometimes, you can tell a story about your brand using visual elements in your brochure. In general, visual elements give an aesthetic look to the brochure. Also, visual elements help in easy comprehension.
So choose the visual elements creatively. Also, make sure that these are in line with your business values. A creative agency will always come handy in designing such visually appealing corporate brochures.
Be Communicative
Content is the key element in a brochure. You can create communicative content with accurate messaging. It should be concise and should not make the brochure appear content heavy.
The scope for being creative is high in developing the copy for your brochure. So, invest more time in developing the right content.
Many businesses think that corporate brochures are outdated in this digital age. This is further from the truth. In this digital age, where there are tools available to block online marketing activities, a brochure is hard to miss by a person. The corporate brochure has not lost its utility and has one of the highest ROIs among various marketing channels.