Connect your brand with millions of people and cultivate relationships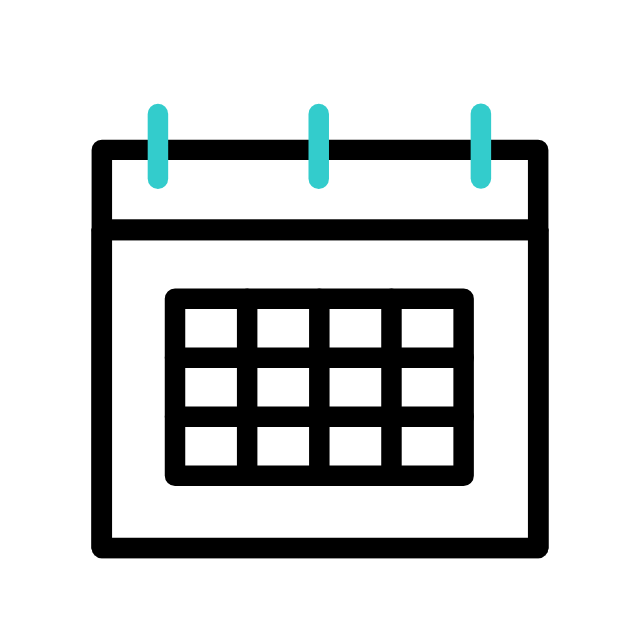 28-Jul-2023
When you build a business, your brand becomes an integral part of your identity.
A marketing communication agency in Bangalore is to help you create a brand and develop brand equity that may prove profitable for your firm.
But let's first understand what brand equity is and why it is the trendiest thing to invest in 2023.
By the end of the blog, you will have a clear understanding of how brand equity influences your business. So, let us begin and unravel the "secret" of brand equity.
What is Brand Equity?
A business does not only consist of the products and services that you offer to your customers. Customer services, engagement, and touchpoints are also part of the various aspects of your business.
The whole "selling to the service" part of your business operations is part of your brand. This brand value that you offer to your customers is called "brand equity".
Brand equity is a multidimensional concept that covers the overall value assigned to your brand. It enables customers to decide whether your brand gives them the benefits or experience that they desire. This exercise is a constant evaluation on their part and covers the brand's reputation, perception, and overall value that your brand delivers.
Supposedly, if a customer made an online purchase from your store, The experience from the purchasing cycle to the billing, shipping, delivery, and return was so effortless that the customers derived a positive overall experience from the whole exercise. This will lead to a positive brand experience and positive brand equity.
On the other hand, if your customer service reeks and leaves a bad taste in the customer's mouth, then the customer may assign a negative experience to your brand. This will lead you to lose customers and may harm your brand's reputation. A negative brand equity may generate unfavorable views and an overall loss for the business.
So, now you may be thinking, how can I create brand equity?
A marketing communication agency in India can work with your company to develop a positive brand. A positive brand will lead to more purchases and higher profits. This can lead to various advantages for your business. Read on to learn more about why you need to invest in brand equity for your business.
The Significance of Brand Equity -
1. Brand equity can bring Awareness
When starting your business, you want it to be regionally or globally recognized. This can only be done through brand promotion or making customers aware of your products and services.
When customers become acquainted with your brand, they are more likely to make a purchase. For instance, many people in the world now recognize the logos of Nike or Adidas. Coca-Cola is synonymous with cold drinks on the market. With greater awareness for your brand, you can influence your target audience for the foreseeable future.
2. Brand Equity Can Bring in Recognition
The next step in the brand cycle is recognition. When customers are aware of your brand's products or services, it is necessary to engage with them continually. This can be done through social media promotions or advertising.
By engaging with your customers continuously, they can become familiar with your business, logo, taglines, products, and services. Therefore, when they encounter any of them the next time, they can recognize your business or brand through them.
A marketing communication agency in Noida can generate the hype that you need to make your brand recognizable. With the help of an effective marketing strategy, you can gain new and loyal customers. Recognition can prove profitable to your business because now your customers will not turn towards your competitors.
3. Brand Equity Can make way for trials
Awareness and recognition pave the way for trials. After all, who will buy your products if no one has ever used them?
A marketing communication agency in Delhi can lay the foundation for trial amongst your customers by advising you about the ways in which you can let your target audience test out your products.
For example, many businesses tie up with online delivery stores like BigBasket or MilkBasket to drop off their samples with the morning deliveries of their customers. In this manner, customers can try out the products for free and decide whether they would like further use of them.
4. Brand Equity Can Set preferences
Ever wondered why you would refuse Pepsi but would not hesitate to take ThumsUp when offered? This is called preference.
Preference is what sets the brands apart from other options.
When given a choice, customers can frequently make purchases from that particular brand, no matter if the other brand is in the same price range or offers the same type of service.
5. Brand Equity Can Give You a competitive advantage
Why do you think thousands of people throng the stores of Apple when it launches a new iPhone or iPad? The answer lies in brand equity!
Brand equity can give you a competitive edge when you launch new products because consumers are going to relate their past experiences buying from your brand.
Any updated or new products are going to sell like hotcakes because the customers have thoroughly enjoyed buying them earlier.
But if you have negative brand equity, no matter how good your product is, you may struggle to sell your products or services.
A marketing communication agency in Delhi can recommend ways and strategies to extract trust and confidence from users.
6. Brand Equity Can Reduce Marketing Costs
Do you know the secret ingredient to the recently released movie by superstar Shah Rukh Khan, Pathan?
The answer is: It was never really promoted!
Yes, the movie's packaging prevented the stars from giving any in-depth interviews or direct movie promotions.
In spite of the lack of direct promotion, the movie turned out to be a great hit.
That's the brand power of Shah Rukh Khan!
SRK's fans turned out in great numbers to celebrate the movie star and gave him rave reviews. The movie was a blockbuster despite decreased marketing expenses.
A marketing communication agency in Bangalore can help you build brand equity that generates greater profits.
7. Brand Equity Can Build Loyalty
When a brand delivers a consistently positive experience day after day by churning out great products and delivering on its promises, customers are likely to turn out in great numbers for those products.
These customers can refer your product or brand to other customers, thereby bringing in more customers.
A marketing communication agency in Delhi can make your brand powerful enough so that customers are willing to wait in line to buy your products or services.
Your loyal customers are the backbone of your business since they are the first ones who are more likely to buy your products and promote your brand on various other platforms.
Now you know why great brand equity matters! Brand equity will not only create a positive experience amongst your customers but also bring in new, drive-in engagement, lead to promotions, build loyalty, and generate profits for your brand.
A marketing communication agency in Noida can help you navigate all the steps of building brand equity to grow your business. You can design a path for how to strategically raise your business to a level that generates a positive happiness index for your audience.

28-Jul-2022

28-Jul-2022

30-june-2022

29-june-2022
Not just a subscription service. A partnership. Let's get to work