Let the Mascot Talk for Your Brand, Get it Designed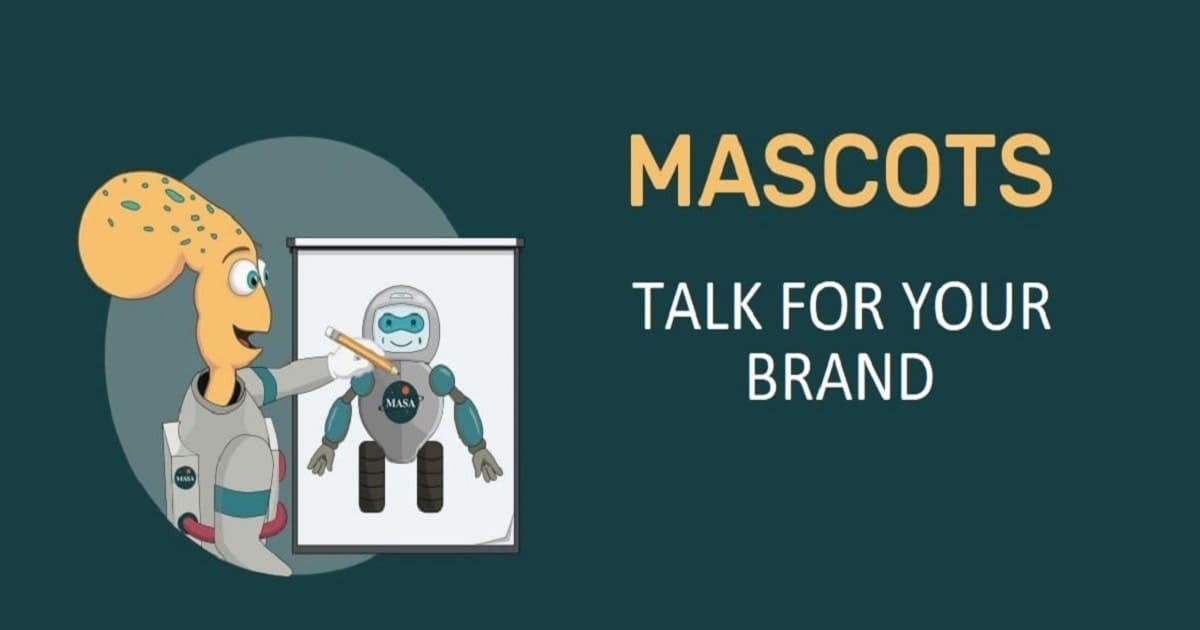 There have been times when you have been able to instantly recognize the brand through their mascot or the logo. In fact, every so often, you are also able to correctly guess the nature of business even if you are seeing the mascot for the first time or may have never heard the name of the brand before. Symbols and mascot remain an efficient way of communicating with your audience about your business.
The mascot is an essential part of your company, and it makes a substantial impact on a company's public perception. If you are getting your brand mascot or logo designed, it is necessary to put some thoughts behind it because it is going to be the face of your brand.
Our brand communication agency ensures that the brand mascots aren't just an image for general consumption, but it is the point of recognition and important base for the branding of your company. We design mascots that clearly convey your message across the audience, which is professionalism, trustworthiness, quality of goods and services.
Get a mascot so that customers can develop a good opinion about your brand, and it helps you in creating a niche among your competitors.
Factors to Consider While Designing Mascot
Your mascot should be distinctive enough so that it is easily recognized and also works across various multiple media. A splendid mascot will make the best impression and will be retained in the customer mind for a very long time.
Whether you publicize the mascot in a billboard or on a pamphlet, a good mascot will inevitably leave an everlasting impression. Keeping these factors in mind, the brand communication agency pays attention to detail while designing the mascot for your brand. They will ensure that the colours are chosen, shapes and fonts help you gain attention while also delivering the maximum impact.
The creative agency will implement design appropriately and produce a mascot that delivers the correct message about your company.
Also Read Tips to Maintain the Image of a Brand
If you are still wondering, how the mascot will talk about your brand, here are the diverse approaches that make mascot significant:
Provide Identity to Your Company The number one thing that a mascot does for your company is that it gives your business the identity it needs. Whenever people interact with your company or organization, they might do it through, social media, website, a business card or a booth at a conference. Sometimes, it is very hard to make an impression based on words. You have to give people some visualization that allures them and makes them curious to know more about your brand. Brand communication agency design mascots which are attention-seeking and instantly create a positive impression.
Mascot on Company Brochures/Pamphlets/Emails/Newsletters If you create pamphlets or brochures with your company's mascot on the front, you are strengthening your business name by offering a visual to your target audience. Your mascots entice and influence people to come to your brand. It is offering a friendly greeting and helping you to introduce your company with others. Your mascot will resonate with your brand personality and let it communicate with your brand attributes.
Mascot makes your brand stickier An average human has a short attention span, and you possess just milliseconds to gain someone's attention and stand out. A distinctive and vibrant mascot makes your brand stands out from the various other brands. Also, mascot helps the consumers attain a good visual recall action where it usually very easy to remember the brand and make a purchasing decision. Mascot makes a definite impression on the consumer whenever they see it on social media or event poster.
Mascot communicates professionalism and establishes trust People evaluate each other by appearance. The mascot acts as the appearance for your brand. A person tries your products or services by assessing appearance. If your mascot looks dull or boring, do you think you will be able to make people talk about your brand? If the mascot doesn't instil confidence, do you think you will able to secure loyalty among people?
Brand Communication agency helps you design mascot that looks reliable and inspires people to execute decisions regarding the brand.