How Can Advertising Help Your Business?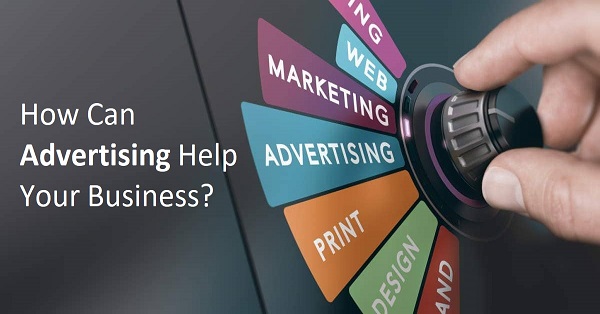 With the increased competition in the business world, advertising your business has become pivotal to ensure its growth. To let people know you exist and what do you offer, advertising is necessary. Further, advertising helps you connect with your target audience, and when your consumers feel addressed, they automatically turn into long-term clients. Advertising also helps you establish your credibility as when people find you on different advertising platforms, it develops trust in them.
Advertising can be done through TV, radio, billboards, social media platforms, brochures, newspapers, and magazines, etc. It expands your business reach and people from different geographical locations get to know about your business. Hence, there are more chances for people to associate with you and turn into a customer. Let's find out how advertising can help your business achieve its objectives and grow:
Increased Brand Reach and Awareness
Hiring the best advertising agency is one of the best ways to let people you exist and what you have to offer. Today, people look for your business online and other advertising channels to know about your business before they contact you or visit. So, to create brand awareness and expand your business reach, you need to invest in good advertising channels. Through advertising, you can make people aware of the special discounts and offers you are providing.
It Helps you Compete in the Business World
There are so many businesses like you in the market and people are most likely to associate with the one which is present online. Through attractive advertisements, you can lure your people to engage in business relations with you. Therefore, if you wish to stay ahead of your competitors, you should invest significantly in advertising.
It Keeps your Clients Updated
Advertising is an excellent way to keep your clients updated with your latest offerings. When you launch a new product or service, you can let people know about it through advertisements. Further, whenever you come with special discounts and offers on your products on some special occasions and you advertise about the same, then your consumers will immediately know about it through your advertisements.
You are Always in Mind of your Consumers
The more people find you on different advertising platforms, the more likely they are going to engage in business partnerships. You can advertise your business on social media and through newspapers. So, whenever they will look for the same products or service your business will always come to their mind and they are more likely to contact you.
It Attracts New Clients
With so many businesses out there and new businesses arriving every day, the market has become increasingly volatile. So, clients go and clients come. However, you need to effectively advertise your business in order to attract new customers because clients will only come when they know you are there. Through advertising, you can keep on generating business.
These are some of the benefits of advertising your business. However, this is not an exhaustive list of benefits and there is much more than you can draw by effectively advertising your business. You can hire a professional and reputed digital marketing agency to aggressively advertise your business on different digital platforms.
Read more: