How to Choose the Right Type of Advertising Agency?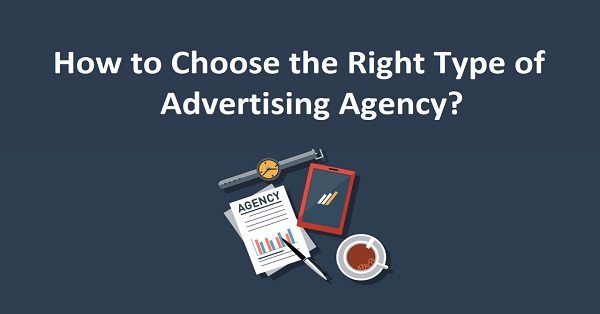 There are thousands of advertising agencies to choose from, but how do you know which is the right one for you? If you have never worked with the top advertising company in India, you don't know what you are missing. The top advertising agency in India has narrowed down the field of advertising agencies to consider the best option for you.
Read the article to know what type of advertising agencies will suit your business needs.

Full-Service Ad Agency
A full-service advertising agency offers a holistic range of services that cater to both traditional and digital marketing aspects. Full-service advertising agencies consist of a team of experts that offer you the following services:
Ad Campaigns

Strategic Planning

TV Ads

Social Media Management

Content Creation

Web Development

Radio Commercials

SEO

Graphic Design

Lead Nurturing
When to use: If your business needs the full stack of marketing, then a full-service act agency is appropriate for you. With the help of a TV ad and a social media campaign, the advertising agency will be able to deliver results. Their marketing activities are so extensive that you will have to hire an internal digital marketing executive who could monitor and supervise the working of this agency.
Traditional Ad Agency
Traditional agencies usually use the platform such as television, newspaper, commercials, radio, and print for advertising.
When to use: If you are looking for a marketing communication agency, traditional ad agencies are best suited for you. These agencies reach the local audience with the help of a strategic direct mail campaign or create a billboard promoting your product and services.
Digital Ad Agency
An online advertising agency in India specializes in all things online. You must have already been familiar with the traditional media, but the focus of digital ad agency lies in the digital sphere, such as:
Search Engine Optimization (SEO)

Social Media Marketing

Website Design and Development

Lead Generation

Email Marketing

Account-Based Marketing

Marketing Automation
When to use: if you're trying to reach online consumers for advanced targeting capabilities and wide reach, digital ad agencies are the perfect fit for you. These companies can not only improve your brand online presence and generate more leads but can also help in interaction with the audience. Digital ad agencies consist of a mix of graphic designers, copywriters, web developers, ad specialists, photographers, and videographers.
Social Media Ad Agency
Social media advertising agencies focus on only one thing, and that is social media. The agency consists of a team of content creators and optimizers that will enhance out your social channels. It will be focusing on many social channels or platform to improve your brand awareness
When to use: The creative agency in Delhi is a good fit for companies looking to accomplish a single goal. The agency helps you sell your product and services through social media platforms. These advertising agencies usually have a creative team, a content team, and event videographers and photographers.
Public Relations Ad Agency
Public relations agencies help you improve and manage the public image of your company. These agencies are often hired by enterprise-level companies and CEOs who want to improve their image or put the limelight on the company. In addition, these companies help the CEO be featured in the news, industry website, and the community.
When to use: Corporations hire PR agencies to improve the public awareness of their brand or public image. For example, an online advertising agency in Bangalore provides PR services to brands who frequently want to feature in the public view to create a positive impression on the public.
Branding Ad Agency
A branding ad agency specializes in a branding exercise. The brand communication agency usually conducts total research of the market to understand the competitive landscape better. In addition, these agencies offer a range of services that include brand name development, local design, creative identities, and signage.
When to use: if you are considering or planning an organizational rebrand or want to know how your current brand is being perceived in the market, then the branding agency is best suited.
Creative Ad Agency
Creative agencies usually focus on the graphics and design of a brand. These agencies generally outsource the strategy and execution to other marketing partners. If you want to take the services for logo design, print marketing, billboards, letterhead, and business cards, a creative ad agency is a right fit for you.
When to use: The top creative agency is well suited for an organization that wants to create a cohesive look and feel of its brand. These agencies also help in creating some new marketing collateral.
Media Buying Ad Agency
Media buying ad agencies completely focus on media buying and media planning. They provide personalized services to a specific channel. Media buying ad agency consists of experts who will identify a time frame, recommend a budget, and established a market for reaching the target audience.
When to use: if your brand is just looking to use a single channel, then media buying agencies are great for you. Sometimes, online advertising agency also offers these services. They have a creative team house but are generally more effective when combined with a creative ad agency.
Find the right type of top advertising company in India for your business. The right type will take your brands to new heights. Call or email us to tell us about your requirements and we will provide the perfect fit for you.
Read more:
Advertising Services for MSME
Grow Your Business by Adopting Best Creative Agency
Tips to Increase your Brand Presence via Advertisement
Top Online Advertising Agency in Delhi
How to expand your brand communication?